2015 Winners
Experiential Engagement: SILVER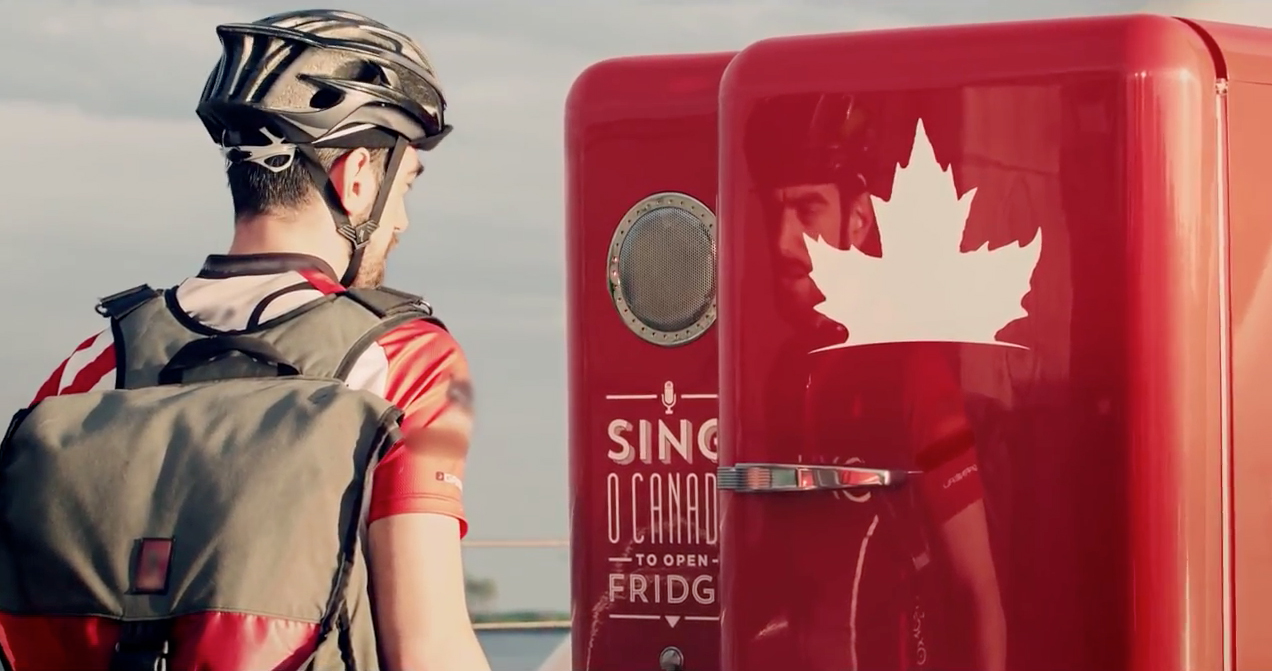 Molson Canadian - O-Canada Beer Fridge
Date launched:
June 23, 2014
Challenge:
Molson Canadian, a brand build on patriotic identity, wanted to inspire and ignite national pride in all Canadians by leveraging their "Beer Fridge" on Canada Day. The Beer Fridge has become a totem for national celebration, and a truly special icon for the brand.
Insight:
Building on previous campaigns, we wanted to continue to tap into the pride we have for our country and the desire we feel to show it. Knowing that most of our drinkers would be out enjoying a long weekend, Mobile and Social media were the ideal channels to encourage this celebration, fuelled through a simple yet compelling shareable piece of video content.
Solution:
Four weeks prior to Canada Day, Molson Canadian's iconic Beer Fridge was set up in public spaces around Canada and could only be opened by signing the national anthem. Drinkers were able to sing our National Anthem into Molson Canadian's special edition fridge, and those who nailed it, had the fridge open to reveal a fridge full of Molson Canadian.
The campaign helped deliver a unique perspective on what it means to be Canadian by triggering and capturing passionate patriotism from Canadians. Given that our audience does not limit national pride to Canada Day, we extended the conversation over a wider period of time, ramping up in June during the filmed Beer Fridge stunt, and seeding the long form content one week prior to Canada Day. For a more integrated campaign we had all video and social channels firing at once – which enabled us to reach more Canadian consumers through paid, owned and earned touchpoints.
Results:
This campaign delivered over 1.9 million views leading up to and during Canada Day long-weekend, and now displaying over 2 million to-date. Forecasting that a large percentage of our drinkers would be outdoors over the long weekend, we more than doubled estimated engagements on the mobile platform resulting in significant over-deliveries.
CREDITS
Client: Molson Canadian
Creative Agency: Rethink
MEC: David Stanton, Wes Wolch, Daniela Marlin, Alastair Taylor Rethink: Cheryl Munro, Lynn Summers, Krista Mundry Molson Coors: Chris Blackburn
Have questions? Need help?