2013 Jury
Atomic Co-Chairs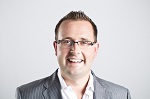 MARK BISHOP
Co-CEO and Executive Producer - marblemedia
Mark Bishop, Co-CEO and Executive Producer, marblemedia, co-founded The Company with his business partner Matt Hornburg. Now celebrating its 10th year in the business of entertaining audiences around the world, marblemedia remains focused on innovative content creation and distribution for television and digital media with a commitment to telling stories that entertain and engage audiences across all platforms.
Most recently, Bishop's Executive Producer credits include Skatoony, a live-action/animated quiz show targeted to Tweens currently airing on TELETOON; Splatalot, a medieval-themed physical game show geared to Kids 8-12 and their families that airs in over 120 countries around the world including Nickelodeon in the U.S.; as well as the Gemini Award winning Taste Buds, an original kids culinary adventures series airing on TVO.
With international acclaim as the Executive Producer behind the hit preschool series This is Daniel Cook and This is Emily Yeung, which air in over 200 countries and in 12 languages, Bishop and his team continue to deliver the property with the franchises most recent and third installment, This is Scarlett and Isaiah slated to launch on-air and online in 2013.
A champion of the production and development of digital media, Bishop is currently on the Executive Committee of Interactive Ontario, is a board member of the Canadian Media Production Association and is on the advisory committee for the Ontario Media Development Corporation. He also lends his time to various universities as a guest lecturer and acts as a curriculum advisor at Centennial College, OCAD University and Ryerson University.

MARK CHILDS
VP of Marketing, Campbell Canada
Mark Childs has 20 years of proven marketing and sales leadership experience in consumer packaged goods. Prior to his Campbell role, he held progressive marketing and sales positions at Tribute Entertainment Group and Kellogg Company in Canada, the UK and the US.
Childs is the co-founder and 2008-2010 chair of Campbell Company's global gay and lesbian employee network, OPEN (Our Pride Employee Network), launched in July 2007. He also volunteers as Advisory Board Director for PFLAG Canada (Parents Family & Friends of Gays & Lesbians) and Out on Bay Street.
A passionate marketer, Childs has an extensive and proven professional background. He contributes to the Association of Canadian Advertisers board and the Advertising Standards Canada Children's Advertising committee. He was the 2009 CASSIES judging chair and New Product of the Year Canada 2010 & 2011 judge.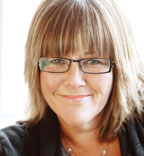 LAUREN RICHARDS
Principal, Pollin8 Communication Consulting
A 28-year veteran of the media services industry, Lauren Richards was most recently CEO of Media Experts, one of Canada's largest independent media strategy and negotiation companies with offices in Toronto, Montreal and Vancouver. Media Experts proudly lists Aldo, BMW/Mini, Bell, Best Buy/Future Shop, Reitmans and WestJet amongst its customer base.
Prior to joining Media Experts, Richards led the Canadian operations of Starcom MediaVest Group and Cossette Media through periods of tremendous growth. Richards also helped increase the Global awards achievement at SMG while leading the Global product group.
Richards served as the first Canadian judge for the Cannes Media Lions, and was Canada's representative again in 2009. A multiple Lion winner, Richards was also recognized as Media Director of the Year by strategy Magazine in 2009 and a Global Innovator of the Year by the Internationalist Magazine that same year.
Atomic Jury

John Young − Managing Director − Temple Street Productions Inc.
John Young is the Managing Director of Temple Street Productions Inc. (Temple Street) one of Canada's leading television, film, and digital media production companies. In addition to running Temple Street's day to day operations, Young has spearheaded the company's move into branded content and digital media, acting as the lead on deals with some of Canada's largest brands, while forging new relationships with leading digital agencies.
Young serves on the Board of Sir Corp, one of Canada's largest restaurant operators (Jack Astors, Canyon Creek, Reds, and Far Niente), where he also sits on their audit committee. He also serves on the board of Earth Day Canada and on the Academy of Canadian Cinema and Television Board. He is Vice Chairman of the Toronto International Film Festival Group's Steering Committee.

Martin Gauthier − President − Sid Lee Montreal
In November 1997 Martin became one of the founders of Stratego Media, a company that quickly went on to achieve great success. Following the merger between Stratego Media and Sid Lee in 1999, Martin became Vice-president and Senior Partner. More recently, Martin was appointed President of Sid Lee Montreal. While his initial role was in the interactive field, this quickly expanded to include multidisciplinary mandates that go above and beyond interactive communication. Martin uses his background in non-traditional and relationship marketing to help our clients develop innovative approaches to modern forms of communication, to adapt to emerging consumer trends and behaviours. Over the years, Martin has worked with clients including Cirque du Soleil, Gaz metro, Red Bull, MGM Mirage, adidas, George St-Pierre, Tourisme Montréal and the Société des alcools du Québec.

Sharon MacLeod − Vice President Marketing − Unilever Canada
Sharon MacLeod is best known for her expertise in consumer behaviour, her creativity, and as the driving force behind Unilever's flagship brands such as Dove, Tresemme, Becel, Hellmann's and Magnum. A true visionary in her field, MacLeod challenges traditional marketing and business practices, believing that professionals like her can extend the power of brands to positively impact the lives of people everywhere. Her work with Unilever has been recognized by consumers and industry peers alike. Accolades include two Grand Prix awards at Cannes Advertising awards for Dove's digital film Evolution and the title of Brand of the Decade for Dove by Strategy Magazine.
At each stage MacLeod has never lost sight of the need to give something back. She became founder of Chocolate Villa, a women's leadership program exploring and contributing to the advancement of women.
Today, as the Vice President of Marketing for Unilever Canada, MacLeod continues to blaze new trails and educate and inspire women.

Steve Mykolyn − Chief Brand Officer − TAXI
Steve joined TAXI in 2001 as Creative Director of Interactive and Design. During the past 11 years, he has focused on developing the integration model at TAXI in anticipation of massive changes to the communications industry. Today, TAXI is recognized globally for its ability to seamlessly combine advertising, interactive, and design under one roof. His relentless ongoing pursuit of big ideas has resulted in effective, award-winning campaigns for brands large and small, while being recognized at Cannes, The One Show, the D&AD Awards, and Communication Arts. TAXI was named Canada's Agency of the Decade in 2010 by Strategy magazine.
Steve has a passion for art, architecture, books (he is the author of three titles), film (he has written and directed a documentary), and pretty well anything that provides a creative outlet. In 2008, he was co-curator of the Canadian Pavilion at the Venice Biennale for Architecture. In life, Steve has decided on three things: never to see Titanic, not to eat haggis, and never to work at an advertising agency. He still hasn't worked at an advertising agency.

Sunni Boot − CEO − ZenithOptimedia
Sunni is CEO of ZenithOptimedia Canada, which was named Media Agency of the Year in 2006 and 2007. She is actively involved in the industry serving on numerous boards over the years. She is the current chair of Alliance for Audited Media, North America( AAM)) and chair of the Broadcast Bureau of Measurement (BBM).
Sunni is a much sought after as a speaker by conference organizers and as an industry commentator by the press. Winner of the prestigious ACA Gold Medal award for industry contribution, Sunni was named Media Director of the Year 6 times.
She remains actively involved in her clients business on a day to day basis.
Have questions? Need help?