2015 Winners
AToMiC CSR: SILVER
Broadcast Engagement: BRONZE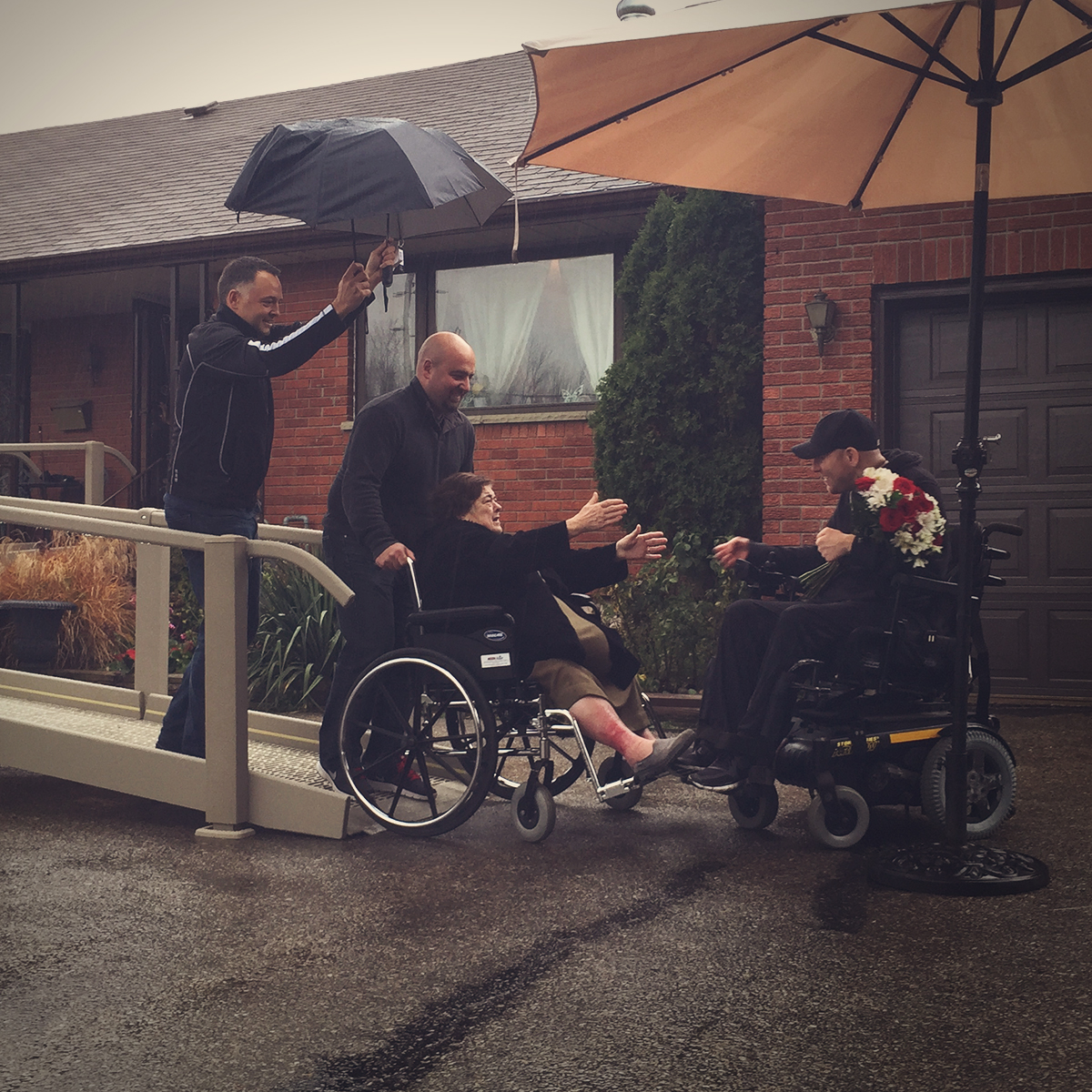 TD - Make Today Matter
Launch Date:
November 2014
Objectives and Challenges:
In a cluttered marketplace of bank communications, TD had staked ground in making banking comfortable for people, and did this through many service innovations such as having longer hours and being open Sundays. Although this approach had served the brand well, other banks were encroaching on this space. To truly separate the brand from other banks, TD sought to deepen its emotional connection with customers, and to increase positive brand sentiment, by boldly elevating the meaning of comfort in a way that would be famous.
Insight:
The agency drew their insight from new research on the true drivers of brand affinity. The brands people love are the ones that not only are good at what they do, but also deliver something very intangible and yet ultimately more important: they deliver genuine human warmth. TD could strengthen comfort and drive differentiation by demonstrating it's the most warmly human brand. Another key insight guided Leo Burnett's thinking: for TD to be effective, it had to rise above the skepticism people have for financial institutions – TD would have to be disarmingly authentic.
Concept:
TD gave regular people the opportunity to provide comfort on a scale they never thought possible - with TD #MakeTodayMatter. They surprised people with the TD Comfort Card, a pre-loaded debit card worth at least $30,000 and gave them 24 hours to provide comfort in the most memorable way possible in their own community. All the activity happened over the month of November, across North America. TD was there with volunteers to help make these ideas happen to their fullest, ultimately encouraging everyone to do what they could to give back to their own community.
Execution:
To kick this off, the agency needed to find local heroes with incredible ideas that TD could help make happen. The agency launched a Google Insight Survey, started conversations through their social channels, engaged with customers who were on the street, and asked employees to identify customers who were giving considerably to their communities. They engaged in mock focus groups that enabled them to identify compelling stories that could both make a difference in the community, but could also be an inspiration to others to think about what they also could do to MakeTodayMatter. These were the people Leo Burnett surprised each morning, for 24 days in November, to make their idea a reality. The agency documented everything they did. Each day, they posted Photo Albums on Facebook and Twitter of what had happened and then created five longer-form videos at the end of November; one that showcased the breadth of all the activity and four that allowed people to see a few incredible stories in more detail then videos posted on YouTube and a microsite.
Results:
Google Brand Arc, which tracks Brand Sentiment, showed that immediately following the campaign, (a) TD generated Top 2 Box sentiment scores that indexed significantly above TD's closest competitors: RBC (Index 125) and ScotiaBank (Index 200), and (b) TD significantly increased its lead on positive response versus the previous year. Consumer videos generated close to 300 million impressions, with just under 3.5 million views of the Hero video in the first 72 hours and over 5 million to date of all videos across North America.
CREDITS
Client: TD
Media Company: STARCOM
Agency: Leo Burnett, Toronto
Chief Creative Officer Judy John Group Creative Directors David Federico, Josh Budd Copywriter Marty Hoefkes, Josh Budd Art Director Mike Morelli, David Federico Executive Producer Emma Du Boisson Agency Producer Emma Du Boisson, Julie Caniglia, Laurie Filgiano Senior Vice President, Account Management Karen Tilley Account Director Genevieve Cote Account Executive Jordan Sequeira
Marketing Agency:Diamond Integrated Marketing
Chief Creative Officer David Diamond Vice President, Strategy Josh Diamond Director of Production Roma Ahi Executive Producer Roma Ahi Creative Director Mark Vandervoet Creative Producer Allison Reid Base Camp Producer Adam McSorley, Carolyn Sandler US Travel Producer Jennifer Dolynchuk Canada Travel Producer Sandra Meret Production Coordinator Amy Quick, Bridget Narh, Justin von Etzdorf, Kristen Watt, Philip Tetro, Jennifer Oppenheimer, Matheson Murray, Marika Lapointe, Dean Vargas, Sarah Heys
Production Company: Beno & Wolf
Executive Producer Michael Korchinsky Director Jonathan Staav Cameramen Jonathan Staav, Viktor Cahoj, Joe DiBenedetto, Jesse Hunt, Brooks Reynolds
Editing House: Panic & Bob
Editor Matthew Kett, Daniel Reis Executive Producer Sam Maclaren
Audio House: Grayson Matthews
Executive Producer Bridget Flynn Arranger Grayson Matthews
Client: TD Bank
Senior Vice President, Corporate Marketing Chris Stamper Vice President, Global Brand and Advertising Dianne Smith-Sanderson Vice President, Digital Marketing and Social Media Wendy Arnott Associate Vice President, Social Media Kavita Joshi Senior Manager, Social Media and Digital Media Noah Vardon Associate Manager, Social Media and Digital Marketing Michael Palombo Associate Manager, Social Media and Digital Marketing Lisa Mahota Associate Manager, Advertising and Global Brand Nick Hinsperger Senior Manager, Social Media and Digital Communication Kelly Hechler Associate Manager, Digital Marketing Alice Baccam Senior Manager, CAPA Alicia Johnston Project Manager Amanda Heaney
Have questions? Need help?